I am so pumped! I have just spent the weekend in Sydney at the 2017 Beauty Expo. It was fantastic! The Beauty Expo is the industry's premier trade event…. It's where I go each year to find out the latest trends, learn about new products, attend learning and training seminars and get inspired! And this year was no different. I have learned so much in the last 2 days, with more to come as I attend some extra, post-expo training, but more about that later.
My head is bursting with new information and excitement, so I just had to share it with you! I went along to 3 anti-ageing seminars and learnt a heap more about the latest in peeling technology, as well as some more great information on how to treat common skin conditions and also how hormones affect ageing, so I can apply treatments more effectively.
I also saw the Holy Brazillian! Demonstration…  wow! That's going to be a game changer in brazillian waxing! Stay tuned ladies….
Also inspiring was the makeup demonstration by guru Rae Morris. Rae is one of the most influential makeup artist working in Australia today.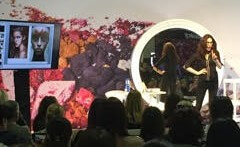 She's a best-selling author, was the L'Oreal Paris Makeup Director and four times Makeup Artist of the Year. She works a lot with Alex Perry, as well as performing the makeup for countless celebrity weddings and working with supermodels and fashion shows world wide. She is such a dynamic and inspirational woman! It was great to see her in action at the Expo.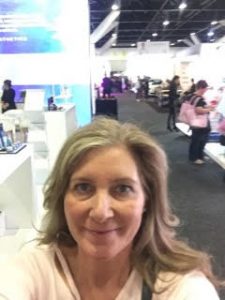 With all the buzz at the Expo, there was no way I could resist a bit of shopping…. I've stocked up on some great products for the Alpine Beginnings Beauty Salon as well as a new product system which I will be unveiling soon…. Watch this space beautiful ladies! There are some wonderful surprises coming your way!
That's all from me for now. I'm off to attend some more training!
See you back in the Salon.
Much love,
Elisa  xxxx