Skin Needling Collagen Induction Therapy is our hero treatment for firmer, plump, rejuvenated skin!
This advanced skin treatment is known for its fantastic ability to generate the growth of collagen and elastin. Skin Needling delivers impressive results in total skin rejuvenation. Not only will this treatment leave you with a youthful glow, it can also reduce stretch marks, open pores, scarring, hyperpigmentation, fine lines and more. Due to the speed of the device, treatments are fast, reasonably comfortable, and your therapist can treat large or multiple areas in one appointment.
IF YOU'VE GOT BIG SKIN GOALS, SKIN NEEDLING HITS THE TARGET!
SPECIAL OFFER!
Package, which includes:
SKIN NEEDLING (FULL FACE) + HYDRATING PEPTIDE SHEET MASK
PLUS YOUR CHOICE OF FREE UPGRADE:
Skin Needling Decolletage Treatment with Hydrating Peptide Sheet Mask
OR
Skin Needling Hands Treatment with Hydrating Peptide Sheet Mask
PAY ONLY $299! worth up to $550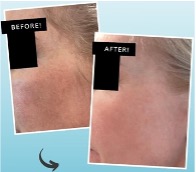 Skin Needling generates natural collagen growth and creates the
ultimate controlled process for your skin to self-repair
The results?
Insanely smooth, firmer, plumper, more even skin tone, and then some!
Results seen after 1 treatment taken at 6 weeks
FOR BEAUTIFUL HEALTHY, GLOWING SKIN!
.
ULTIMATE RESULTS IN JUST 6-WEEKS!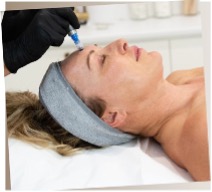 Skin Needling Can Be Used To Treat:
Ageing skin
Vertical lip lines
Stretch marks
Fine lines & wrinkles
Hyperpigrner1tation
Acne/Enlarged pores
Scars (acne, surgical and burns)
For skin tightening & rejuvenation