Skin Inc. – Men deserve great skin too…
At Alpine Beginnings Beauty, I am proud to say that I am able to tailor skincare regimes for every person who enters the salon. I provide anti-ageing treatments for clarifying, rejuvenating, pigmentation, redness and sun damage. I love to help teenagers get the most out of their appearance and promote healthy self-esteem… and now I can add men's skincare to that list as well. With the introduction of the Skin Inc range, Alpine Beginnings Beauty now caters for men.
Men's skin is different however just like women, men benefit from taking care of their skin too. Men's skin is thicker, oilier, contains more collagen and definitely more hair follicles. Thicker skin means products for men need to be more potent and have greater absorbance to penetrate the skin's outer layers and actually make a difference. Oilier skin means there is a need for a more effective cleanser, less moisturising content, to reduce oil production and prevent clogging of pores. Skin Inc delivers just the right balance with the Skin Inc. daily exfoliator for face. The Skin Inc. Facial Lotion Moisturiser provides equilibrium to the skin with a subtle moisturiser that won't generate excess oiliness whilst still containing effective and powerful ingredients.
The higher collagen content of male skin ensures that men age slower than women, have fewer wrinkles and retain the skin's moisture content. La Clinica perfect complexion sunscreen lotion SPF50 is still essential however, to preserve skin health. Facial hair, with the abundance of associated hair follicles, helps to stabilise and protect the skin. For those men who shave, however, there is a risk of ingrown hairs, irritation, rashes, razor burn and sensitive skin. Skin Inc's Facial Wash Gel & Toner helps control these issues.
This is all great in theory, but men are rarely willing to commit to a complicated skincare routine. Fortunately, Skin Inc. offers potent, yet simple products ideal for that active man-on-the-go. Organic, free from all the nasties and Australian-made, these products include a no fuss facial wash, exfoliant and moisturiser. The Skin Inc. product range is specifically designed to work with a man's skin, combating oiliness, preventing clogged pores and shaving damage whilst delivering a strong, simple and effective skincare range.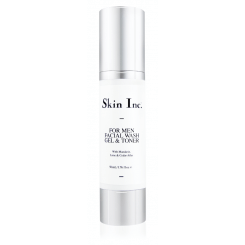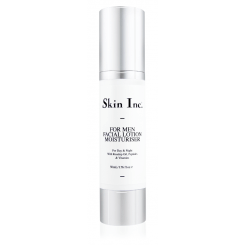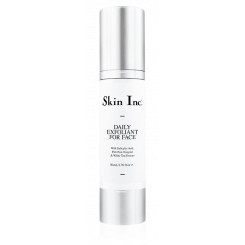 With Father's Day just around the corner, the Skin Inc Gift Pack is fantastic value. Pick one up for your favourite guy at Alpine Beginnings Beauty.
Click here for purchase or call the salon on 0411355897.
Elisa
xxx