I recently introduced a Skin Gym program for grown-ups, and I'm happy to report that it's working brilliantly for those clients who have chosen to join. But great skin care habits start young, so now I've tailored a Skin Gym program for Teens as well!
Teens (and some Tweens) are at a stage in their lives when their bodies are changing (including body chemistry!), and they are trying to find their new place in the world outside of childhood. Self esteem at this time can be horribly low. This is not helped at all by the onset of pimples and acne in response to the skin's changes in chemistry and over-production of sebum. At Alpine Beginnings Beauty, I've long been conscious of ways I can help both girls and boys through this difficult stage in their lives. In the past I've introduced a range of teenage skincare products, and run skincare education sessions for young people wanting to learn how maximise their skin's health.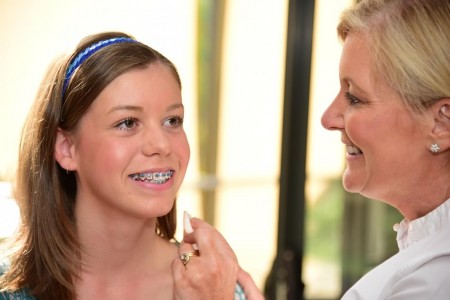 Teen Skin Gym is the next evolutionary step in teenage skincare at Alpine Beginnings. Teen Skin Gym is designed to clarify your skin, re-establish balance and help control blemishes and acne whilst maintaining moisture. It also provides Teens with a great platform for home maintenance. The combination of in-salon and at-home treatments maximises the penetration of skincare products into the skin, so Teens get the most out of their daily routine.
Skin Gym involves an individually tailored program, developed specifically for your teen aged 11-17 and their skins needs. After all, everyone is different and so is our skin.

Teen Skin Gym (ages 11-17) includes 2 appointments, 2 weeks apart, plus daily at-home treatments.
The salon appointments will involve:
• Consultation, education and Visia Skin Analysis
• 2 x Anti-Blemish Facials
• 3 months of Anti-Blemish skincare products
The total value of the Teen Skin Gym program is over $280. As a special offer, Teens and Tweens can sign up for only $170. This special offer is for a limited time only, so book now to get your Teen into the Skin Gym and on the road to blemish-free skin!
Call the salon now on 0411 355 897 or email elisa@alpinebeginningsbeauty.com.au
Elisa xx