Mother's Day will be here soon – that first Sunday in May when all mothers get to be spoilt for a change, and can celebrate the wonderful path they're on and the most important job they'll ever do. Unfortunately, this year I won't be able to spend Mother's Day with my mum. It's a special day, and she's a very special lady, but of course we all lead busy lives. She's in Sydney, I'm in Jindabyne, but she knows I'll be thinking of her and how much I love her.  I suppose that since we won't be together this year, I wanted to share some of the reasons why Mother's Day is special in my home, and what this day, and my mother, mean to me.
Normally, Mother's Day is a day when I get to sleep in, my gorgeous husband and son make me breakfast and bring me flowers and maybe a gift. Sometimes we'll go out for a nice lunch, sometimes we'll be in Sydney visiting my mother. But once that morning ritual has finished, life returns to normal. I go back to organising, preparing, tidying, cooking, comforting, scolding, listening…. In other words, being a mother. We never switch off, not really, no matter how old our children are. My son is 12 now. He started high school this year, and I'm so proud of all his achievements.
Every now and then, watching my son as he moves relentlessly (and so fast!) towards adulthood, I think of my mother. I hope she feels as proud of me as I do of my child. She's always been there of course, offering support and advice. She has shown me how to move through the world with elegance and strength. We lived all over the world, growing up, and my mother was effectively on her own for much of that time. I always felt that no matter how many obstacles were put in her path, she navigated them with poise and calm and (it seemed to me) a clear head and a steady heart.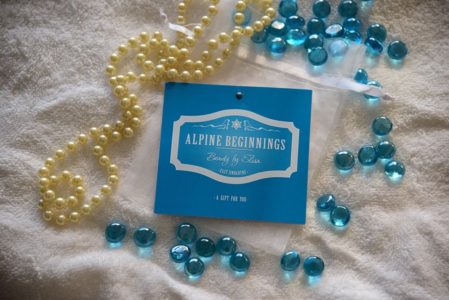 So on that first Sunday in May I will celebrate being a mother with my son, but I will also celebrate being a daughter, with a pretty amazing mother of my own.
I hope you all are able to share Mother's Day with your mothers and your family, in whichever way is meaningful to you. Please feel free to share your Mother's Day stories in the comments below. And remember, all mothers deserve to be pampered, especially on that one special day. Gift cards are available from Alpine Beginnings Beauty. This year, your gift cards comes with a handmade card, created right here in the Snowy Mountains by another very special lady I know.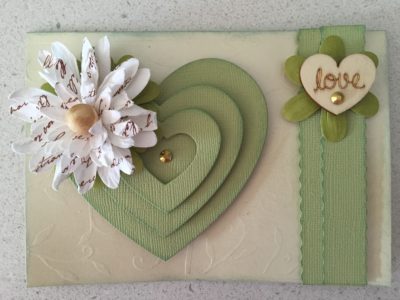 Much love to you all on Mother's Day,
Elisa xxx