LightStim has landed at Alpine Beginnings! LED light therapy for wrinkles, acne and pain relief.
I have a series of announcements to make in the coming month, and the first is now ready to unveil….. LED light therapy is now available at Alpine Beginnings! I believe this is a first for Jindabyne and the Snowy Mountains, so I'm especially excited to offer such innovative and healing technology at the salon.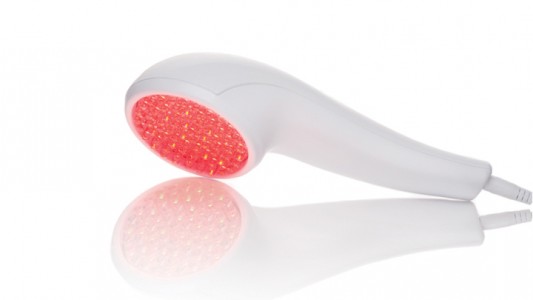 You may recall that I recently attended the Beauty Expo in Sydney, which was FANTASTIC. One of the new product lines I discovered there (having had an on-going interest for some time) is LED light therapy from LightStim. LED light therapy works by emitting therapeutic (not harmful) wavelengths of light onto the skin. The skin is then able to use this light (in the form of photons) to stimulate cellular regeneration, producing collagen and elastin, reducing inflammation and accelerating healing processes.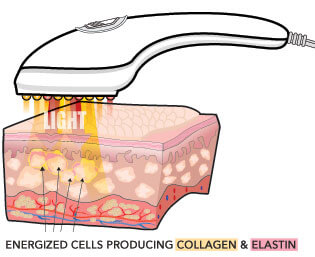 Different wavelengths of light have specific applications in LED light therapy, as shown below.

Popular uses of LED light therapy are anti-ageing (visible reduction of wrinkles and fine lines with repeated, regular use, through stimulation of collagen production and cellular regeneration), treatment of acne (without the use of harsh and dangerous chemicals) and pain relief (through stimulation of cellular regeneration). At Alpine Beginnings, I have chosen to focus on the anti-ageing applications. LightStim have not yet released the blue light unit for acne treatment in Australia, though it is available in the US (watch this space!).
Here are some of the before-and-after photos produced from the LightStim for Wrinkles clinical trials. 100% of participants in the clinical trial showed significant, lasting improvements after 8 weeks of using the Light unit for 3 minutes per area, 5-7 days per week.
Alpine Beginnings Beauty is proud to offer a range of different facials and treatments incorporating LightStim's LED light therapy, focusing on anti-ageing applications.
LED Light Therapy:   in-salon treatment focusing on LED Light therapy as a stand-alone treatment. Multiple sessions are required to obtain visible results. Treatment takes 20 minutes, for only $40. Book in for 5 weekly treatments and get the 6th one free!
Customise Your Own Treatment:    Add LightStim LED Light Therapy to any facial (9 minutes duration of Light Therapy) for only $25. Multiple sessions are required to obtain visible results.
At-Home Treatments:    Purchase your very own LightStim for Wrinkles, and perform treatments at least 5 times/week. Units available at Alpine Beginnings Beauty for only $250.
Call the salon on 0411 355 897 or email elisa@alpinebeginningsbeauty.com.au to book your appointment or find out more about owning your very own LightStim for Wrinkles.
I look forward to introducing you all to this remarkable new technology!
Elisa xx