Our skin is the largest organ in our body. It is complex and requires care and maintenance as well as essential vitamins and minerals. We often don't notice our skin is suffering until its almost too late. With winter upon us and the snow falling across our mountains, we are often inside with heaters on or out on the slopes with the cold air blasting our faces; both are very dehydrating for our skin. As we head into the winter months, now is the perfect time to prepare our skin with the ingredients it needs to combat these harsh elements.
Is your skin dry or dehydrated?
Many people confuse dehydrated skin with dry skin; the two are different. Dry skin is a specific skin type in which skin produces no or very little oil. Dehydrated skin isn't a skin type but a skin concern, in which your skin temporarily lacks hydration due to factors such as climate, aging, skin care products, sun exposure and other factors. Dehydrated skin is lacking water, looks tired, feels tight, sometimes suffers from breakouts, and fine lines may appear. It can happen to any skin type and can easily be addressed with the right professional skin care treatments and products.
At Alpine Beginnings Beauty, we offer a range of professional in-salon facial treatments that are ideal for bringing your skin back to being supple, glowing, hydrated and lifted.
The Firming Lift Peptide Facial is a highly active, skin restructuring treatment to help strengthen, protect, firm, tone and condition skin. This collagen stimulating treatment is ideal for skin that is showing signs of decline in firmness, hydration and elasticity levels. Suitable for all skin types, including sensitive skin. Book the Firming Lift Peptide Facial now >>
Our Age Reversal treatment is a high strength skin peeling rejuvenation treatment for deep wrinkles, acne scars, thickened skin texture and sun damage. Skin is treated with intensive strength ingredients for deep exfoliation and rejuvenation.Book the Age Reversal treatment now >>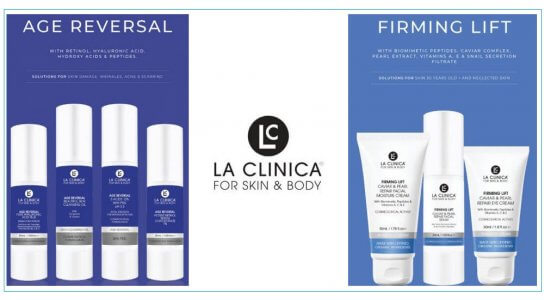 To maintain and optimise our in-salon treatments, a home skincare regime is essential. In-salon treatments prepare the skin for optimum penetration of your homecare products. Your skincare routine can be altered to adjust to this chilly season. It is essential to use home products that assist the skin in repairing, healing and hydrating.
Elisa will recommend and prescribe products suited just for your skin from the La Clinica cosmeceutical product range, available in the salon. These products contain the following ingredients perfect for this time of year:
Antioxidants of vit, C and E
Skin cell communicators like retinol, peptides and niacinamide
Fortifyers that hydrate and repair called Hyaluronic acid
Sun protection, broad spectrum SPF
Hydroxy acids to promote cell turnover AHA, BHA and PHA
For the months of June and July the Firming Lift Peptide Facial Treatment will include a FREE Caviar and Pearl Peptide Eye Treatment which firms, tones, strengthens and oxygenates the skin around the eye area. This amazing treatment is available for $125 (valued at $170). BOOK NOW!