BleachBright Teeth Whitening – Now at Alpine Beginnings
BleachBright Teeth Whitening is now available at Alpine Beginnings! I unveiled this new service at the Alpine Beginnings Beauty Open Night a few weeks ago,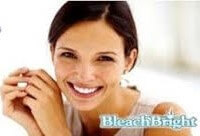 and have been blown away by the response. Everyone wants whiter teeth! And why wouldn't you? Your smile is one of your most important features, and everyone loves an open, generous, uninhibited and toothy smile.
With my background in dental care, I am especially thrilled to be introducing this new treatment into the salon. I love being able to combine that previous role with my passion for beauty and wellness. Having researched all the available products, BleachBright is the standout system for teeth whitening. Here's why: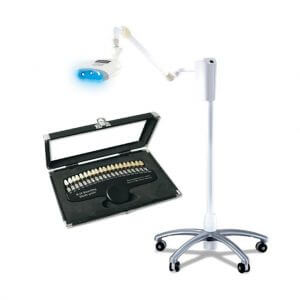 It's the most effective system available, using a combination of blue LED light, a whitening formula and a whitening accelerator
Completely safe, and doesn't require multiple treatments or medical procedures to achieve dramatic results
Takes only 20-30 minutes – one in-salon treatment only!
Brightens teeth typically up to 8 shades in one go
BleachBright is completely safe for crowns, bridges and veneers.
No need to avoid coffee or red wine – you can enjoy your favourite things only 2 hours later
Lasts for up to 12 months with no return treatments!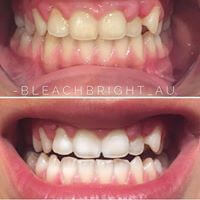 The BleachBright system works through the use of patented blue light technology, which increases the potency of whitening, in a fraction of the time and cost of other treatments. The BleachBright treatment is simple, safe and painless. It uses a double-sided mouthpiece with a special whitening agent, inserted into your mouth to effectively cover both your upper and lower teeth. Simply sit and relax while the blue LED light is positioned so that it focuses light directly onto the mouthpiece. The mouthpiece acts as a lens to activate the whitening agent within. In just 20 minutes you will see fantastic results!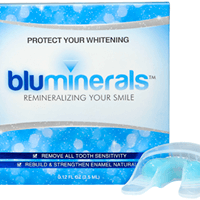 In addition to the standard whitening treatment, BleachBright also offer the recommended BluMinerals treatment which seals and protects your teeth immediately after your patented LED light treatment. The BluMinerals add-on takes only 10 additional minutes to seal the tubules in your teeth and prevent any further staining. You can eat and drink immediately following the BluMinerals add on treatment.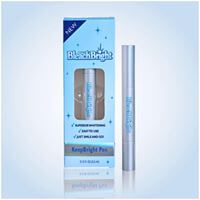 There is also the take home KeepBright pen to enhance the results of your BleachBright treatment. Use the KeepBright whitening pen within 24 hours of your treatment, while your teeth are still porous, to lighten them an extra shade or two. You can also keep this fantastic whitening pen to use before any special occasions, such as weddings, job interviews or any time you need it, to enhance and highlight your beautiful smile.
The 20 minute, one-off BleachBright treatment is only $199 in Salon. You can include the BluMinerals sealing treatment immediately after whitening for only $55 more. Check out the website for more details www.alpinebeginningsbeauty.com.au
Contact Alpine Beginnings Beauty on elisa@alpinebeginningsbeauty.com.au or 0411 355 897 to learn more and make your appointment for a brighter smile today!
Much love,
Elisa xx