At Alpine Beginnings Beauty, I love to help people look and feel beautiful. When doing a makeover for someone's wedding or other special occasion, I spend a lot of time on the eyes. They are, after all, "the window to the soul". And one of the most important features to emphasise and highlight are your lashes. However not all of us are blessed with long, thick, dark, prominent lashes. Fortunately, we have a fabulous product at the Salon that is just perfect for emphasising and thickening those eyelashes; Cherry Blooms Fibre Lash Extensions! These are not fake, stick-on lashes that require glue, are apt to fall off at inappropriate moments, and can in some cases look terrible. Cherry Blooms Brush On Fibre Lash Extensions work with your own lashes, coating and extending through the application of small fibres, to make your lashes look longer, thicker and stunningly beautiful.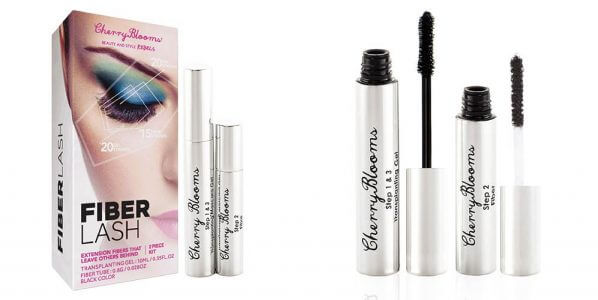 In just 3 simple steps, with no fuss and no mess, you can have gorgeously long, dark lashes that perfectly frame those sparkling eyes.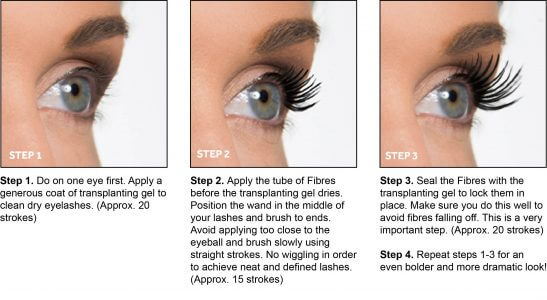 Cherry Blooms Fibre Lash Extensions use high quality beeswax as the transplanting gel. The beeswax hydrates your lashes and stimulates lash growth, while the natural fibres are plant-based. Only natural, non-toxic ingredients are used, so the Cherry Blooms Fibre Lash Extensions are suitable for those with sensitive eyes as well as contact lens wearers. The formula is water-resistant, meaning it's smudge, cry, laugh and sweat-proof, unlike most other mascaras!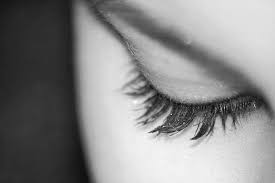 Cherry Bloom's high-grade beeswax stays put all day without flaking to adhere the natural fibres to your lashes. Applying the fibres adds 3D volume, amplifying your lashes by up to 300%! The fibres won't fall on your face, and easily wash off in warm water, which acts to melt and soften the beeswax gel. The Fibre Lash Extensions can be removed quickly and simply with a warm, wet cotton wool ball. There's no need for oil or chemical-based makeup removers.
Beeswax really is amazing, and has a lot of health benefits in all it's applications. When it comes to your lashes, the benefits of Cherry Bloom's high grade beeswax include:
Moisturises like a leave-in lash conditioner, building lash strength and thereby preventing brittleness and fall-out
Stimulates lash growth and helps regenerate cells faster
Has a shelf life of three years, thanks to antibacterial properties that prevent bacteria breeding
The Cherry Blooms Fibre Lash Extensions are available now at Alpine Beginnings Beauty. Get yours for only $69. Contact Alpine Beginnings Beauty to learn more on elisa@alpinebeginningsbeauty.com.au or 0411 355 897
Much love
Elisa xx