Mothers are special, and here at Alpine Beginnings we firmly believe that they are worth celebrating. And while we think every day should be Mother's Day, that second Sunday in May is a wonderful opportunity to show the important women in our lives how special they really are.
Preparing for this Mother's Day has brought back some wonderful memories from a special trip I took last year with an amazing group of women. We decided that celebrating Mother's Day didn't have to mean cold toast in bed presented by proud children, and the ongoing (and loving) demands of a well-meaning day with the family. Rather, just this once, it meant leaving the fathers, husbands, partners and boyfriends with our adorable children, and spending the weekend away with a fantastic collection of ladies. We did what WE wanted to do, and spoiled ourselves rotten with dinners out, shopping and a stretch limo-driven winery tour near Canberra. We laughed 'til we cried, we danced, we talked, we shared and we had an absolute ball. It was a weekend I'll never forget, and a great reminder that sometimes the gifts we need are the ones we give ourselves.
So whether you want to spoil your own mother, or take some well-earned pamper time for yourself, we've assembled an indulgent collection of packages that are just perfect for giving this Mother's Day.
The Facial Package
$120, 65 minutes
The Facial Package includes an anti-ageing Hydro Restore Facial and Deluxe Scalp Massage followed by a complimentary neck and décolletage treatment. After this divine treatment, Mum will receive the FREE gift of a La Clinica Anti-Ageing Scrub and Mask.
The La Clinica products are a truly effective, organic, cosmeceutical range made right here in Australia. The products are Cosmeceuticals, which means they are cosmetic products with medical or pharmaceutical properties; thus they are significantly more powerful and effective than regular moisturisers and off-the-shelf skin products. Nothing could spoil Mum more.
The Makeup Package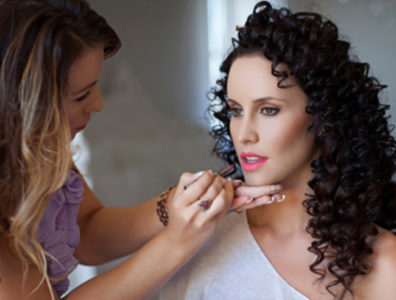 $80, 40 minutes
The Makeup Package includes a professional makeup lesson tailored to your mum. $80 can be redeemed on purchase of any of the gorgeous LaGlam mineral makeup products on completion of the session.
The LaGlam mineral makeup range is great for your skin, with soothing, calmative properties, and no paraben preservatives or fragrances. This amazing line of products contains finely ground, naturally occurring minerals such as zinc oxide, titanium dioxide and iron oxide, which don't clog pores, feel light to wear and even aide in sun protection. Mum deserves the absolute best, and LaGlam mineral makeup will help her look and feel like the superstar she is.
The Foot Package
$70, 60 minutes
The Foot Package includes a decadent Deluxe Pedicure with Shellac polish. This wonderful treatment includes nail shaping, foot spa soak, cuticles tidied and moisturised, relaxing foot massage and is finished with polish of her choice. Mum's tired feet will look and feel brand new, and she will also receive a FREE GIFT; a bottle of keratin nail treatment for hands and feet.
Organise your beautiful Mother's Day gift with Alpine Beginnings now on elisa@alpinebeginningsbeauty.com.au or 0411 355 897, or online at www.alpinebeginningsbeauty.com.au.  Mother's Day packages are only available for purchase until Saturday 13th May 2017. The Packages will be presented in the form of a gift voucher, which is valid for 12 months from date of purchase.
Not to be used in conjunction with any other offer.
Much love to all the mothers out there,
Elisa xx