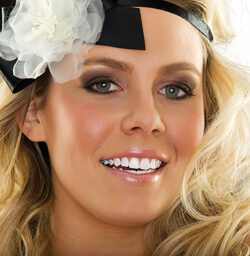 As many of you will know, I recently introduced the utterly fabulous LaGlam Mineral Makeup range to Alpine Beginnings Beauty and all of my loyal clients. I know that quite a few of you have already begun using the Australian LaGlam products, and you are absolutely loving them.
However I've had a few questions from people about how to combine your daily skincare and makeup routines, and whether or not the use of mineral makeup interferes with the effectiveness of your skincare products. The short answer to this last question is… No, absolutely not. The advantages of LaGlam mineral makeup are numerous, and I've listed a few of them below.

LaGlam mineral makeup contains no paraben preservatives and no fragrances

These two ingredients are often what cause irritation in people with sensitive skin

LaGlam mineral makeup contains no emollient oils or waxes, thus reducing the risk of clogged pores and promoting greater skin health
LaGlam mineral makeup contains finely ground, naturally occurring minerals such as zinc oxide, titanium dioxide and iron oxide

Zinc oxide and titanium dioxide are anti-irritating agents, helping soothe skin conditions such as rosacea and acne

LaGlam mineral makeup feels light on your skin, rather than heavy and suffocating like conventional makeup
Because of its calmative properties, LaGlam mineral makeup can be used straight after a facial peel, such as the La Clinica facials offered at Alpine Beginnings Beauty.

Ordinarily, you may need to wait a few days to a week after a facial peel before applying conventional makeup due to the irritation it may cause to newly exposed and sensitive skin. Not so with LaGlam mineral makeup; the zinc oxide and titanium dioxide act to calm the skin, and may help to reduce any redness.

The presence of zinc oxide and titanium dioxide, both found in sunscreen, also helps to boost your sun protection, though mineral makeup shouldn't be relied upon as the only source of sun protection. LaGlam mineral makeup has an SPF of 15+.
It is important to know that not all mineral makeup is created the same; some brands still contain nasty additives and irritants. Alpine Beginnings Beauty chooses to stock LaGlam as it is 100% mineral with no extra nasties, as well as being Australian made and owned.
When combining your morning skincare routine with makeup application, it is important to let your moisturiser be fully absorbed before applying mineral primer and makeup, to avoid causing clumping and patchiness in the makeup. La Glam mineral makeup products are the perfect compliment to your La Clinica cosmeceutical skincare routine, working harmoniously together to boost the natural health and beauty of your skin.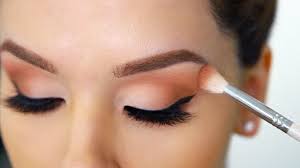 Because of its different properties, LaGlam mineral makeup should be applied a little differently to conventional makeup. Book a makeup session with the Alpine Beginnings Beauty salon now to find out which products are right for you, and create the look you want this summer. An Alpine Beginnings Beauty makeup lesson is also the perfect christmas gift for that hard-to-buy-for friend or hard-working lady who deserves a little pampering.
Book now on elisa@alpinebeginningsbeauty.com.au or 0411 355 897, or online at www.alpinebeginningsbeauty.com.au
Much love,
Elisa xx