It's been a little over a week since I returned home from the 2016 Beauty Expo in Sydney, and my feet have barely touched the ground. The Expo this year was incredibly inspiring, and I have so many new and exciting products, technology and learning to share with you all!
The Expo lineup was amazing, with literally hundreds of exhibitors from around Australia and the globe, numerous seminars, workshops and demonstrations, the Dermal Therapy Conference, Skincare Sanctuary and much, much more. I was introduced to the latest in skincare, nail technology, mineral makeup, spray tan products and cosmeceuticals. International makeup artist Rae Morris was there and gave some very inspiring demonstrations. Other key events included presentations on acne treatment, skincare and nutrition and anti-ageing. One of my favourites was Man vs Machine; and intensive workshop on how to combine the latest beauty compounds and technologies to create case-by-case tailored skin treatments to help clients reach their full skin potential. I love to learn! And the Man vs Machine workshop really challenged me to think outside the box in conventional beauty therapy.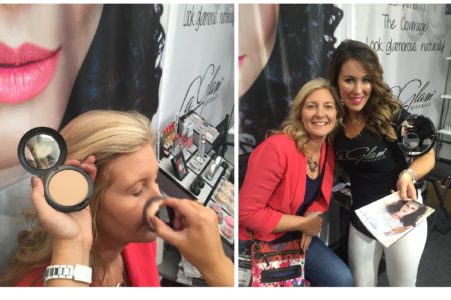 I'm very excited and proud to introduce you all to the amazing new products and technology that I will be bringing into the salon at Alpine Beginnings. A new mineral makeup will soon be available to all of my clients. I've tried so many different makeup products over the last year, trying to find something that fits my philosophy of organic, Australian made and of the highest quality…. Soon to be unveiled at the next Alpine Beginnings Beauty Open Night in November….
There were som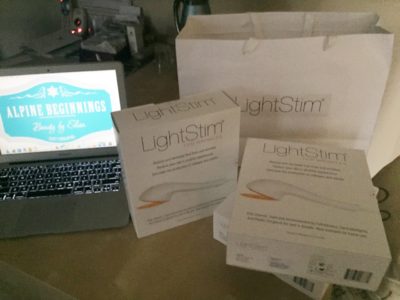 e favourites from last year's Expo as well. I can happily report that I have re-stocked the Alpine Beginnings shelves with the ever-popular LightStim LED light therapy units. Since introducing LightStim after last year's Beauty Expo, I have seen amazing results with this product in improving skin tone, texture, reducing wrinkles, aiding healing and reduction in scar tissue. So expect the latest batch of LED units to walk out the door! Get in quick!
I am constantly amazed and awed by the blurring of lines between medical science and today's beauty therapy. Skin health and natural beauty really do shine from within, and today's beauty therapist needs to take a wholistic approach to client treatments.
My action-packed Expo weekend also included the Professional Beauty Solutions Conference, which was being held at the same time. PBS supply the amazing La Cinica Skincare cosmeceutical range and sunescape tanning, which I'm proud stock at Alpine Beginnings. PBS support a range of other great products as well, and I was fascinated to learn what they had to offer.
It was here that I was very privileged to spend time with Janine Tait, founder and creator of Bestow Beauty. Janine is a leader in Dermo-Nutrition, a world-wide scientific trend linking nutrition and beauty. She founded Bestow to be able to treat skin at a cellular level; Bestow Beauty's philosophy is that inner health leads to outer beauty. As I listened to her story, I found so much of what she said really made sense, and perfectly supports the Alpine Beginnings motto "Inspiring Wellness Through Beauty". Watch this space, as I will definitely be incorporating Bestow Beauty into the Alpine Beginnings range.

I also attended some fascinating seminars on marketing and social media, so expect some fun things to be happening on the Alpine Beginnings Beauty website and facebook page! I will also be implementing a new online booking system, which will make booking your appointment at Alpine Beginnings so much easier. Stay tuned for new product launches and fun events over the coming months.
Elisa
xx